Yesterday was a good day, I finished my next sculpture for Sword & Board games, which came out great. I learned a lot about clothing and I'm really changing how I see clothing now, I need to learn a bit more about how to stylize metal but I think with my thesis I'm really going to get a good handle on that. Here's the faun!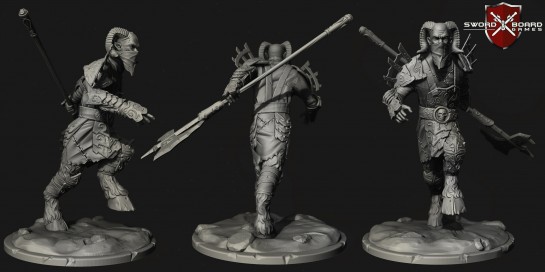 After finishing up the faun, I began work on one of my thesis characters. I'm just filling out his character with accessories, armor, guns… ammo… lots of stuff and trying to work all over and not focus on any one area. His pack design is coming out simple, but well put together I think and after I slap some awesome mech-like stamps on that bad boy it's gonna be looking great!
I just accepted a new freelance job so I'll be doing a test for the company the next few days so everything is on hold for just a little bit. Not sure if I can post any of the work but I hope I can, it would be great to blog about the experience. Here's my character progress for my thesis.