Happy 4th everyone! I'm in the process of moving to San Fran and have 2 weeks to work in a temporary office (my girlfriend's parent's living room) and I'm just trying to chip away at some projects! It's hard to concentrate and we have lots of people to see while we're here… It seems like every day we're driving an hour in some direction to see someone for the last time before we head out west!
I finished this sculpt, and am in the process of the last Shadow Hold character right now. Also some other projects but I can't post anything about them at the moment. Cheers!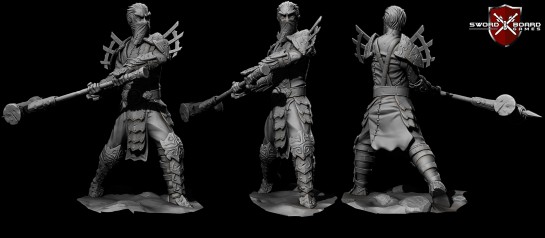 Oh, I also started this side project based on really strange concept art I found. Wanna finish this in a few days as a medium res game model.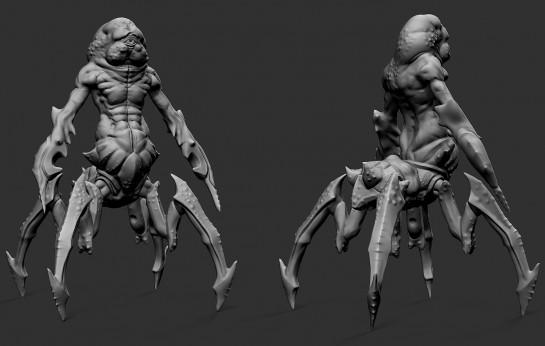 Email me if you have work >=D