It's new years eve and this year has been really productive! A quick retrospective shows that I'm really trying to improve my skills in all aspects as an artist, doing well in school, and on track to hunt for jobs after tomorrow's holiday!
My new resume is completed, my demo reel is 99% done, and I'm spending every waking second of my winter break studying anatomy. Speaking of which I took it upon myself to sculpt a full female figure thinking I could get it done in a day. What am I, stupid? This is now a 3 day sculpture and I suspect it'll take 5 to complete. The female form has to be one of the most tedious things I've ever tackled and although I feel more prepared now than ever I'm not experienced in sculpting muscles that are stretched or compressed. Here's my work in progress for the piece.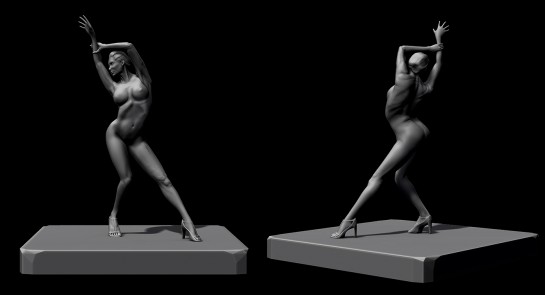 Besides the fact that this is a female, I've never sculpted something this distorted. It's really quite an experience and I think once I correct everything and really get this musculature down as well as a proper face this will be a beautiful piece. Happy new years everyone.