Today I'm practicing some new techniques to sculpt so I'm basically just watching digital tutors and sketching along sort of and seeing how different things work. Here's my first for today.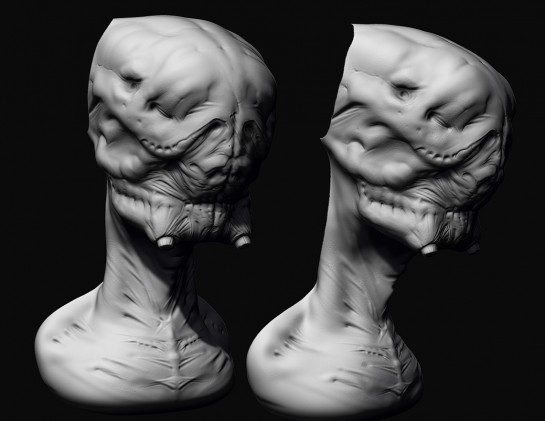 Here's my own monster I'm working on after reworking some ways that I sculpt today. I'm only at 300k polys right now and have to keep tweaking and working until I can subdivide and then go crazy with detail with these new work flows. Really excited about these changes to my sculpting. Going to be trying it on some humans tomorrow.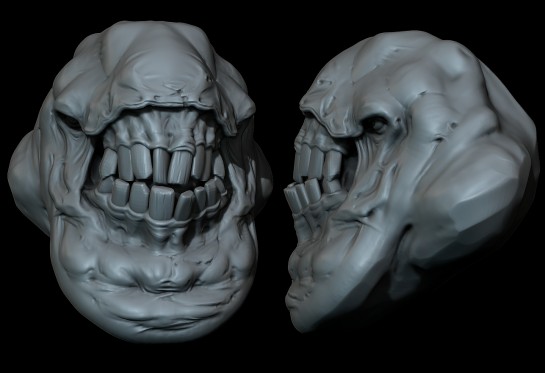 And 2 hours later here's the final piece for today's experimental sculpt.